Directory
Directory of Chamber of Commerce members in good standing.
John's Beachcombing Museum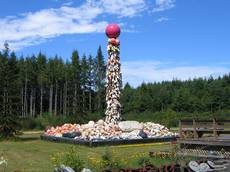 See the treasures the ocean brings to our shores!
'Treasure' from around the world! Since 1976 the beachcombing museum has built up its exhibits until today where tons of items have been collected off of beaches both local and distant and put on display.

Address:
143 Andersonville Avenue
Forks, WA 98331
Website:
Facebook:
Twitter:
Linked In:
YouTube:
Flickr:
Blog:
Email:
dabeach@centurylink.net

Toll Free:
Phone:
360-640-0320

Fax: