Directory
Directory of Chamber of Commerce members in good standing.
Matt Elwood – Allstate Insurance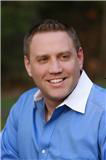 Elwood Benefits is a local Allstate agency offering Auto, Home, Life, Long Term Care, and Commercial Insurance. Elwood Benefits also provides Financial Services, including Annuities and Retirement plans.
Agency owner, Matt Elwood, is happy to meet insurance needs in all of Washington, but especially in Port Angeles, Sequim, Port Townsend, Forks and the Olympic Peninsula.
Two of Allstate's most popular products are Your Choice Auto and Your Choice Home Insurance.
Your Choice Auto is a whole new kind of car insurance from Allstate that bundles together the kind of features you've always wanted. Benefits start the day you sign up. Some of the features include: Accident Forgiveness, Deductible Rewards, Safe Driving Bonus, and New Car Replacement.
Your Choice Home insurance offers personalized coverage options that include Claim-Free Bonus, Claim RateGuard, and Guaranteed Renewal for Claims. Combining your house and car insurance gives Allstate customers a considerable discount.
The agents at Elwood Benefits are local residents of Port Angeles. Matt, Helen, and Kayla were all born and raised on the Peninsula and that enables them to provide more personalized service.