Directory
Directory of Chamber of Commerce members in good standing.
Mossquatch Resort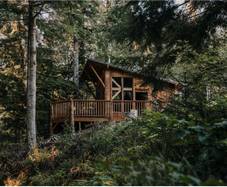 At Mossquatch Resort we hope to upgrade your camping experience by offering a variety of one of a kind accommodations and amenities.
Available lodging options include rustic cabins, canvas glamping tents, and an exclusive group camping site at our Bogie Bottom location.
The Mossquatch Resort property features covered outdoor cooking and eating areas, onsite showers and restrooms, guest only walking trails, a play area, and a private, peaceful creek. However you like to camp, Mossquatch Resort can make it happen.
Mossquatch Resort is also an event venue. Please email to inquire.
Check us out on Instagram @stayatmossquatch