Directory
Directory of Chamber of Commerce members in good standing.
OP Raft Co.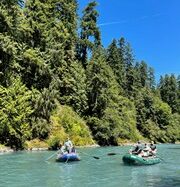 WORLD CLASS RAFTING TRIPS ON THE OLYMPIC PENINSULA
Come experience the world famous Olympic Peninsula. Enjoy a relaxing float down one of our several scenic rivers. Your knowledgeable tour guide will teach you about the river and all about the local flora and fauna, including the life cycle of the salmon, the river and history of the Olympic Peninsula.