Directory
Directory of Chamber of Commerce members in good standing.
Peak 6 Adventure Store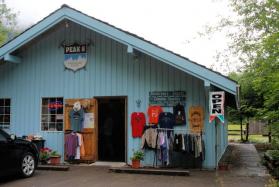 Peak 6 has a large inventory of outdoor equipment to meet all needs for hiking, camping, climbing, kayaking and sightseeing. T-shirts, clothing, jewelry and souvenirs.Historical information and displays.
Located on Upper Hoh Road on the way to the Hoh Rainforest in Olympic National Park.

Address:
4883 Upper Hoh Road
Forks, WA 98331
Website:
Facebook:
Twitter:
Linked In:
YouTube:
Flickr:
Blog:
Email:
Toll Free:
Phone:
(360) 374-5254

Fax:
(360) 374-5266