Directory
Directory of Chamber of Commerce members in good standing.
Quileute Riverview RV Park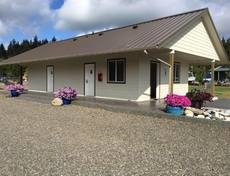 The Quileute Oceanside Resort is pleased to announce the grand opening of the Quileute Riverview RV Park on March 1st, 2022.
Located just 6 miles from beautiful La Push.
Historically this place was called

which meant place where the rivers meet.
Quileute Riverview RV Park offers 28 spaces, restrooms, showers, laundry, and other services. Reservations are available through our online portal or by calling 360-374-5267. Click here to view the site map.

Address:
33 Mora Road
Forks, WA 98331
Website:
https://quileuteoceanside.com/

Facebook:
Twitter:
Linked In:
YouTube:
Flickr:
Blog:
Email:


Toll Free:
Phone:
360-374-5267

Fax: