Directory
Directory of Chamber of Commerce members in good standing.
Sunset Lanes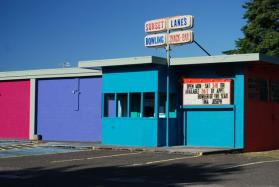 Bowling lanes available everyday; 2 pool tables & video games; Snack bar features over 25 items including 1/3 pound Bacon Cheese Burger Deluxe, Chicken Hoagie, a dozen kinds of beer and much more.
Hours:
Closed Sundays
Open for lunch Mon-Fri  11:40-12:40
Hours 3:00pm (ish)-10:00pm (ish).

Address:
261 East E. Street
Forks, WA 98331
Website:
Facebook:
Twitter:
Linked In:
YouTube:
Flickr:
Blog:
Email:
wademccoy@centurylink.net

Toll Free:
Phone:
360-374-5323

Fax: