Directory
Directory of Chamber of Commerce members in good standing.
The Lost Resort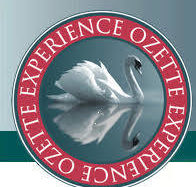 The Lost Resort offers a unique camping experience with campsites, camping cabins, showers, general store, a deli with dining area and over 99 bottles of beer on the wall (selections, that is – the Lost Resort is famous for its amazing array of microbrews).
It's the perfect base camp for canoeing, kayaking and boating on the lake, hiking from trailheads in all directions and enjoying a truly laid-back, get-your-head-together break from real life.