This webcam is co-sponsored by the Forks Chamber of Commerce and the Quileute Nation. We love that technology makes it so easy to share the beauty of this little corner of our world. If you enjoy viewing the webcams, please help us keep them online – your contribution will be used to offset the cost of internet service. Please note: Contributions to our webcam expenses are NOT tax deductible.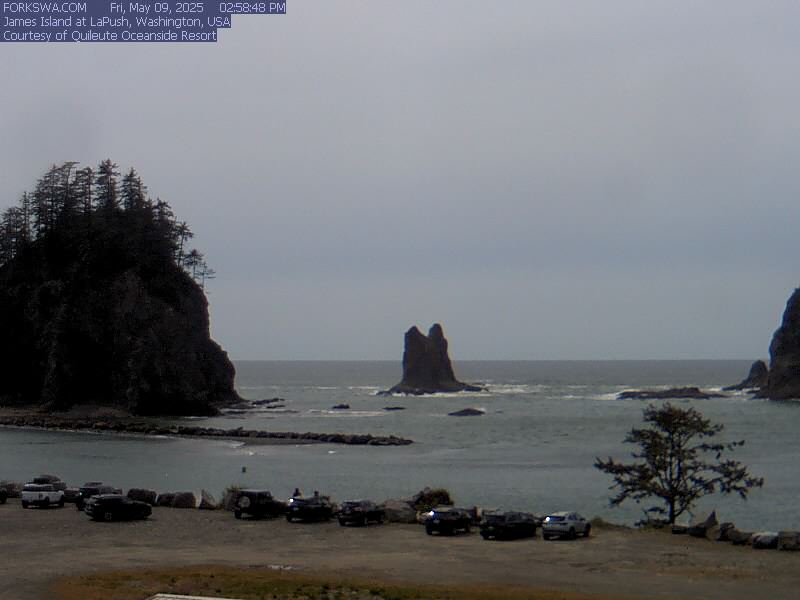 This webcam features a view extending from the sea stacks and surf near the mouth of the Quillayute River across the Pacific Ocean to the western horizon. The sea stacks shown are located between James Island and Little James Island, near LaPush (about 15 miles west of Forks). The jetty visible at low tide creates part of the Quillayute River navigational channel. Watch for seals, seagulls, eagles and other wildlife
CONTRIBUTE BY CHECK: If you prefer to send your contribution via personal check please write Webcam Contribution in the memo area of the check and send it to: Forks Chamber of Commerce, PO Box 1249, Forks WA 98331.