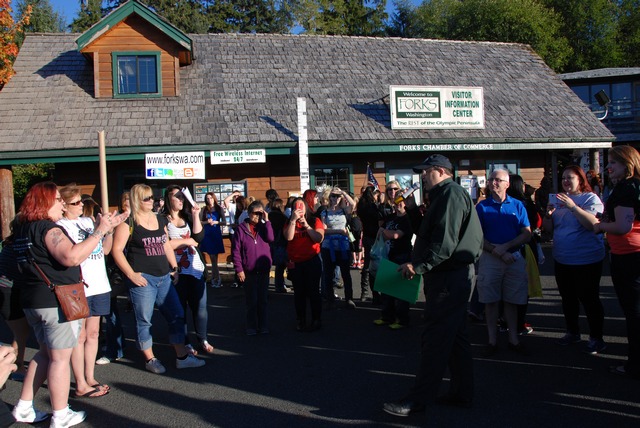 "forever twilight in Forks"
celebrates
the 9th annual Stephenie Meyer Day / Bella's Birthday Weekend celebration
September 10 – 13, 2015 in Forks, Washington
The Forks community is really excited to celebrate "forever twilight in Forks" the 9th Annual Stephenie Meyer Day / Bella's Birthday Weekend in September 2015. The festivities will begin on Thursday, September 10th with a kickoff at the Forks Visitor Information Center to welcome first-time and returning fans to Forks, and run through Bella's birthday on September 13th.
The Forks Chamber of Commerce and local businesses look forward to offering a fun weekend with one schedule and minimally overlapping events. The brand-new Rainforest Arts Center in downtown Forks, the former location of the Dazzled By Twilight stores, will house several of the weekend's activities, along with local businesses and restaurants, including events hosted by the Quileute Tribe in LaPush!
The 2015 event's focus will be the ten year anniversary of twilight being published. With Forks being the setting for the book series, we can't imagine a better place to be in September 2015. So come celebrate with us!