Directory
Directory of Chamber of Commerce members in good standing.
Quick Search:
0-9 | A | B | C | D | E | F | G | H | I | J | K | L | M | N | O | P | Q | R | S | T | U | V | W | X | Y | Z | all | Clear Search | All Listings
Currently browsing:
Bakeries/Catering/Event Services

starting with

'J'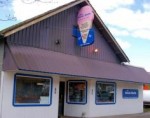 80 North Forks Avenue
Forks, WA 98331
Phone: (360) 374-6111
The Sweetest Spot in Forks!  Homemade buttery fudge, hand dipped ice cream, saltwater taffy, gourmet chocolates, jelly beans, imported novelty candy, candy containers, sugar free selections.  Also featuring soup/sandwiches and gift items. Large private  room available for parties, showers, conferences and more.   Catering is available.  Seats up to 50 people.  Forks Chamber of Commerce luncheon meetings occur here [Read more...]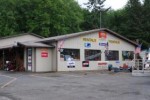 1051 S. Forks
P.O. Box 976
Forks, WA 98331
Phone: (360) 374-2677
Email: jerryssmallengines@hotmail.com
Rental equipment delivery, small engine repair, outdoor power equipment sales, work clothing and shoes. Specializing in a variety of rentals, including wedding and party supplies – tents, tables, chairs and more. Catering services available. For rental needs in Forks, Jerry's Rentals IS the place. For more information, please click on business name.