Directory
Directory of Chamber of Commerce members in good standing.
Quick Search:
0-9 | A | B | C | D | E | F | G | H | I | J | K | L | M | N | O | P | Q | R | S | T | U | V | W | X | Y | Z | all | Clear Search | All Listings
Currently browsing:
Bakeries/Catering/Event Services

starting with

'F'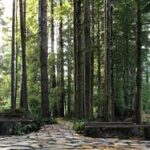 P.O. Box 452
Forks, WA 98331
Phone: 360-640-0204
Email:
fernacresforks@gmail.com
Website:
http://www.fernacresforks.com/
Facebook: https://www.facebook.com/fernacres98331
Fern Acres is the perfect outdoor location for your very special event. Small garden wedding, reception, photo session, class reunion, luncheon, family gathering or any unique celebration you want to make unforgettable can be held within our beautiful garden setting. Fern Acres is nestled within five acres of evergreen forest land that features an extensive [Read more…]

950 South Forks Ave.
Forks, WA 98331
Phone: (360) 374-6161
Email:
store@forksoutfitters.com
Website:
http://www.forksoutfitters.com
Facebook: https://www.facebook.com/shopforksoutfitters
Forks Outfitters includes Groceries, bakery, deli counter, clothing, shoes, housewares, Ace Hardware, sporting goods, Forks & Twilight souvenirs, fishing & hunting licenses, ATM, Lotto & much more. Espresso Café opens 5am Mon-Fri/6am Sat & Sun and features Tully's espresso, hot & cold Drinks, fruit smoothies, breakfast sandwiches, donuts and baked goods.