Directory – Lodging
Quick Search:
0-9 | A | B | C | D | E | F | G | H | I | J | K | L | M | N | O | P | Q | R | S | T | U | V | W | X | Y | Z | all | Clear Search | All Listings
Currently browsing:
Lodging

starting with

'B'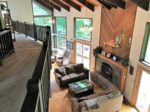 206114 Highway 101
Forks, WA
Phone: 360-327-3212
Email: info@BlueHeronGuideService.com
Website: https://www.blueheronguideservice.com/the-lodges.html
Facebook: https://www.facebook.com/blueheronlodgeandguideservice
Blue Heron Lodge is a spacious 3 bedroom, 2 bath vacation home with expansive deck overlooking spectacular Sol Duc River. The Lodge sleeps 10 guests – for larger groups Blue Heron Cabin is also available. Blue Heron Cabin is ideal for fishermen or a couples getaway and a great alternative to a motel room. Enjoy [Read more…]

15562 Hwy 112
Sekiu, WA 98381
Phone: (360) 963-2444 or (360) 963-2585
Email: sekiu_bay@yahoo.com
Website: http://www.northolympic.com/baymotel
Facebook:
Phone, cable TV, restaurant adjacent. 18 miles to Makah Museum. Some waterview units. Open year-round.

123 Hollow Road
Forks, WA 98331
Phone: 360-374-9135
Email: info@bogiebungalow.com
Website: http://www.bogiebungalow.com
Facebook:
A secluded cabin in pristine wooded setting on the banks of the Bogachiel River, located midway between Forks and the Hoh Rain Forest.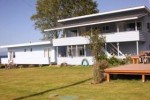 1663 Highway 112 W
Neah Bay, WA 98357
Phone: (360) 645-2306
Email: relax@bullmanbeach.com
Website: http://www.bullmanbeach.com
Facebook:
Beachfront one bedroom units with full kitchens, baths and television. Amazing views, wildlife and beach access.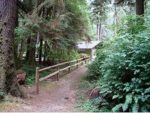 185983 Hwy 101
Forks, WA 98331
Phone: 360-374-6356
Email: bogachiel@parks.wa.gov
Website: http://parks.state.wa.us/478/Bogachiel
Facebook:
Bogachiel State Park is a thickly forested 123-acre camping park on the banks of the Bogachiel River. "It isn't the end of the world, but you can see it from there." So goes a popular Northwest saying about this vicinity. The remote park, located on the tip of the Hoh Rainforest of Washington state, abounds in [Read more…]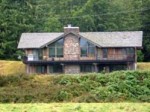 182 Hermison Road
Forks, WA 98331
Phone: 360-981-0505
Email: bogachielrental@hotmail.com
5 Bedroom/2 bath vacation rental on the Bogachiel River.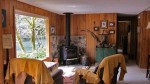 14 Riverside Road
Forks, WA 98331
Phone: 360-683-2255
Email: brigadoon@olypen.com
Website: http://www.sequimrentals.com
Facebook:
Vacation rentals, homes and cabins. On the Sol Duc River approximately 16 miles east of Forks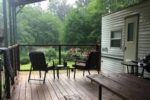 Beaver, WA 98331
Phone: 360-374-3229
Email: cdd78@yahoo.com
Website: https://www.airbnb.com/rooms/23328723
Facebook:
Beaver Bungalow is located on the beautiful Olympic Peninsula near Forks, Washington. Centrally located for easy driving access to Hoh Rainforest, Cape Flattery, LaPush, ocean beaches and so much more. You will have half acre of privacy to enjoy with fruits, berries and herbs for you to enjoy when in season. Behind the property are [Read more…]