Directory – Lodging
Quick Search:
0-9 | A | B | C | D | E | F | G | H | I | J | K | L | M | N | O | P | Q | R | S | T | U | V | W | X | Y | Z | all | Clear Search | All Listings
Currently browsing:
Lodging

starting with

'F'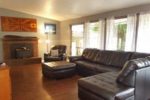 Forks, WA 98331
Website: https://www.airbnb.com/rooms/26813824
Facebook:
Enjoy cable, WiFi, and a fully equipped kitchen. Enjoy the roomy enclosed side-yard and flowing fountain, large enough for a game of catch or soccer for the little ones. Relax on the wide genuine leather sofa and take in the news or connect to your Netflix account for a late night evening in. Step into [Read more…]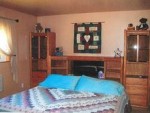 Bogachiel Way
Forks, WA 98331
Phone: 360-640-1654
Email: debbieg.71161@gmail.com
Fishermen's Cove is located off the beaten path, upstairs with great views of local wildlife. It features one king size bed, for one or two people, private bathroom, microwave, fridge, coffee, air-conditioning, TV, Satellite Dish, WiFi, non-smoking and no pets.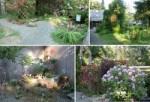 62 Steelhead Ave
Forks, WA 98331
Phone: (360) 374-5693
Email: fishermanswidow@centurytel.net
Website: http://www.fishermans-widow.com
Facebook:
Quiet riverfront retreat 5 miles north of Forks. Jacuzzis, private entrances, hot tub, each unit sleeps 5 people. Smoking outside.

251 N Forks Ave
Forks, WA 98331
Phone: 360-374-5506
Email: farwestmotelforks@gmail.com
Website: http://www.farwestmotel.com/
Facebook:
Are you looking for an affordable and clean motel in Forks, Washington? We are only 2 blocks away from downtown Forks, and walking distance from restaurants, art galleries, antique shops etc. We're under new management now and offering remodeled rooms, and special price. Our Amenities: Microwave & Refrigerator in all Rooms Free wireless internet Brand [Read more…]

901 South Forks Ave
(Highway 101)
Forks, WA 98331
Phone: (360) 374-5073
Email: Forks101rvpark@gmail.com
Website: http://www.forks101rvpark.com
Facebook:
In downtown Forks: The Forks 101 RV Park has been a Full Service RV Park since 1985. Currently have "New Owners" and "New Managers". The park features beautiful landscaping and is top rated by Woodalls. Extra large pull thrus – 50/30 amp- elect – water – sewer – free Wi-Fi – laundry. Showers and tent [Read more…]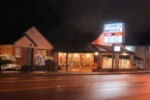 351 S. Forks Avenue
P.O. Box 1996
Forks, WA 98331
Phone: (360) 374-6243
Email: forksmotel@centurytel.net
Website: http://www.forksmotel.com
Facebook:
73 deluxe rooms, AAA two diamond, jacuzzi suite, 2 bedroom kitchen suites, seasonal pool, guest laundry, near shopping and restaurants. Free wi-fi available.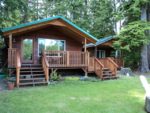 Phone: 253-222-3503
Email: tomorrowmaui@yahoo.com
Website: http://www.fishermenshollow.com
Facebook:
This riverfront cabin is the perfect home base for fishermen, hunters, Twilighters and those exploring the rainforest and Olympic Peninsula. Located 5 miles south of Forks, sleeps up to 6 (e.g., 4 adults & 2) with full kitchen. Enjoy campfires, relax, and a great place for children.