Directory – Lodging
Quick Search:
0-9 | A | B | C | D | E | F | G | H | I | J | K | L | M | N | O | P | Q | R | S | T | U | V | W | X | Y | Z | all | Clear Search | All Listings
Currently browsing:
Lodging

starting with

'F'

901 South Forks Ave
(Highway 101)
Forks, WA 98331
Phone: (360) 374-5073
Email:
Forks101rvpark@gmail.com
Website:
http://www.forks101rvpark.com
Facebook:
In downtown Forks: The Forks 101 RV Park has been a Full Service RV Park since 1985. Currently have "New Owners" and "New Managers". The park features beautiful landscaping and is top rated by Woodalls. Extra large pull thrus – 50/30 amp- elect – water – sewer – free Wi-Fi – laundry. Showers and tent [Read more…]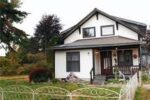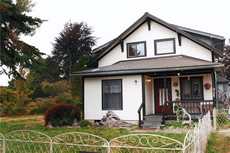 775 K Street
Forks, WA 98331
Website:
https://www.airbnb.com/rooms/53588102
Facebook:
Take it easy at this unique and tranquil getaway. Enjoy this nostalgic 1905 Farmhouse, that was the inspiration for the Charlie/Bella Swan House as described by Stephenie Meyer in the popular Twilight Saga book series. Honored by the town of Forks, Washington as the "Swan House" since 2006, this world-famous house is now available for [Read more…]

251 N Forks Ave
Forks, WA 98331
Phone: 360-374-5506
Email:
farwestmotelforks@gmail.com
Website:
http://www.farwestmotel.com/
Facebook:
Are you looking for an affordable and clean motel in Forks, Washington? We are only 2 blocks away from downtown Forks, and walking distance from restaurants, art galleries, antique shops etc. We're under new management now and offering remodeled rooms, and special price. Our Amenities: Microwave & Refrigerator in all Rooms Free wireless internet Brand [Read more…]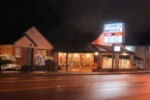 351 S. Forks Avenue
P.O. Box 1996
Forks, WA 98331
Phone: (360) 374-6243
Email:
forksmotel@centurytel.net
Website:
http://www.forksmotel.com
Facebook:
73 deluxe rooms, AAA two diamond, jacuzzi suite, 2 bedroom kitchen suites, seasonal pool, guest laundry, near shopping and restaurants. Free wi-fi available.