Directory
Directory of Chamber of Commerce members in good standing.
Quick Search:
0-9 | A | B | C | D | E | F | G | H | I | J | K | L | M | N | O | P | Q | R | S | T | U | V | W | X | Y | Z | all | Clear Search | All Listings
Currently browsing:
Meeting Facilities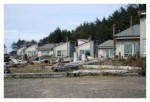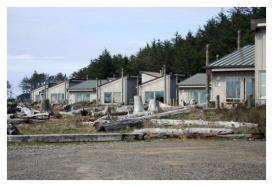 320 Ocean Drive
P.O. Box 67
La Push, WA 98350
Phone: 360-374-5267
Website: http://www.quileuteoceanside.com/
Facebook:
15 miles west of Forks: Oceanfront cabins that include one, two or three bedrooms. Some cabins available with propane fireplaces or wood stoves. Also, two motel buildings are available for lodging (Whale & Thunderbird). Watch whales or seabirds. Launch a kayak or surfboard. Gift shop with native art items, hoodies and t-shirts. Please click on business name above for more information.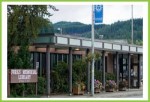 171 South Forks Ave.
Forks, WA 98331
Phone: 360-374-6402
Email: forks@nols.org
Website: http://www.nols.org
Facebook:
The Forks branch of the North Olympic Library System provides area residents with a large collection of educational materials.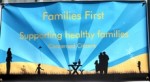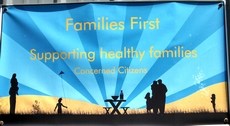 915 S. Forks Avenue
Forks, WA 98331
Phone: 360-374-9340 x 221
Email: lindamiddleton@concernedcitizenspnw.org
Website: http://www.concernedcitizenspnw.org
Facebook: https://www.facebook.com/FamilyFirstCenter
Family First Center is a place where the whole family can come and learn together in a positive environment. Classes are offered including: cooking, tie dye, and communication building. There are family game nights and family movie nights. Soccer and football clinics are held weekly to help kids learn the fundamentals. For an up to [Read more…]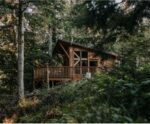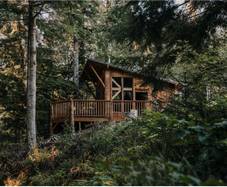 Forks, WA 98331
Email: info@mossquatchresort.com
Website: https://www.mossquatchresort.com/
Facebook: https://www.facebook.com/stayatmossquatch
At Mossquatch Resort we hope to upgrade your camping experience by offering a variety of one of a kind accommodations and amenities. Available lodging options include rustic cabins, canvas glamping tents, and an exclusive group camping site at our Bogie Bottom location. The Mossquatch Resort property features covered outdoor cooking and eating areas, onsite showers [Read more…]

1455 S. Forks Avenue
P.O. Box 1628
Forks, WA 98331
Phone: (360) 374-3220
Email: tsantman@uw.edu
Website: http://www.onrc.washington.edu
Facebook:
The University of Washington Olympic Natural Resources Center offers an ideal location to hold meetings, field trips, trainings, conferences, retreats, receptions, reunions, weddings, and other special events. Located within the city limits of Forks just off Highway 101, it offers modern facilities in a rustic, peaceful setting.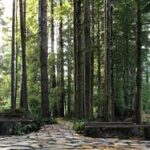 P.O. Box 452
Forks, WA 98331
Phone: 360-640-0204
Email: fernacresforks@gmail.com
Website: http://www.fernacresforks.com/
Facebook: https://www.facebook.com/fernacres98331
Fern Acres is the perfect outdoor location for your very special event. Small garden wedding, reception, photo session, class reunion, luncheon, family gathering or any unique celebration you want to make unforgettable can be held within our beautiful garden setting. Fern Acres is nestled within five acres of evergreen forest land that features an extensive [Read more…]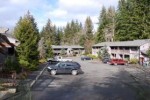 800 Olympic Drive
Forks, WA 98331
Phone: (360) 374-5400
Email: info@olympicsuitesinn.com
Website: http://www.olympicsuitesinn.com
Facebook:
At the north end of downtown Forks: 33 renovated non-smoking units. AAA approved. Spacious 1&2 bedroom suites in a quiet setting near the Calawah River. Fridge, microwave, coffee. Free wireless internet service.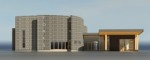 35 N. Forks Avenue
Forks, WA 98331
Phone: 360-374-5412
Email: info@forkswashington.org
Website: http://www.forkswashington.org
Facebook:
Rainforest Arts Center – 35 N. Forks Avenue is owned & managed by the City of Forks. City of Forks City Hall is located at 500 E. Division, Forks, Washington 98331 For more information about the Rainforest Arts Center please click here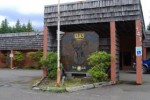 941 Merchants Rd.
P.O. Box 2524
Forks, WA 98331
Phone: (360) 374-2524
Email: bpoe2524@centurytel.net
Forks Elks Lodge provides a place for a variety events in Forks.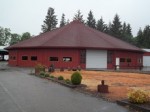 100 LaPush Road
Forks, WA 98331
Phone: 360-374-3199
Email: kitla@quileutenation.org
Self-storage and RV space rentals – open stalls and enclosed. Venue available for rent: Roundhouse Event Center, Meeting Rooms and more – great for Weddings, Private Parties, or Special Events!