Directory
Directory of Chamber of Commerce members in good standing.
Quick Search:
0-9 | A | B | C | D | E | F | G | H | I | J | K | L | M | N | O | P | Q | R | S | T | U | V | W | X | Y | Z | all | Clear Search | All Listings
Currently browsing:
Transportation-Land, Air & Sea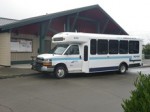 830 W. Lauridsen Blvd.
Port Angeles, WA 98363
Phone: 360-452-4511
Email: info@clallamtransit.com
Website: http://www.clallamtransit.com
Facebook:
Providing Public Transportation and Paratransit services county-wide and connections with Quileute and Jefferson Transit.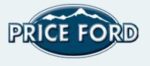 3311 E. Hwy 101
Port Angeles, WA 98362
Phone: 360-457-3333
Email: mark.ostroot@priceford.com
Website: http://www.priceford.com/
Facebook: https://www.facebook.com/pricefordlincoln
Price Ford Lincoln located in Port Angeles, Washington is proud to be one of the premier dealerships in the area. From the moment you walk into our showroom, you'll know our commitment to Customer Service is second to none. We strive to make your experience with Price Ford Lincoln a good one – for the [Read more…]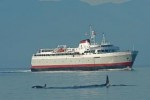 101 E Railroad Avenue
Port Angeles, WA
Phone: (360) 457-4491
Website: http://www.cohoferry.com
Facebook:
Vehicle and passenger ferry sailing between Port Angeles, WA and Victoria B.C.  Our ship provides a year round daily service, sailing up to four times daily.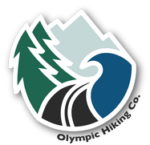 127 East 1st Street #3W
Port Angeles, WA 98362
Phone: 360-457-2259
Email: discover@hikeolympic.com
Website: https://www.hikeolympic.com/
Facebook: https://www.facebook.com/hikeolympic/
Olympic Hiking Co. is a commercially authorized tour operator in Olympic National Park. Olympic Hiking Co.'s team of naturalist hiking guides leads daily group hiking and sightseeing tours out of Port Angeles, WA and offers customizable private tours throughout the Olympic Peninsula. The company also provides daily trailhead shuttle services on the Olympic Coast May [Read more…]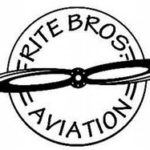 1402 Fairchild Airport Road
Port Angeles, WA 98363
Phone: 360-452-6226
Email: info@ritebros.com
Website: http://ritebros.com/
Facebook:
Your local flying service. • Charters • Scenic Flights • Aircraft Rentals • Flight Instruction • Aircraft Maintenance • 100LL, Jet A Fuel