First Beach Webcam
This webcam is co-sponsored by the Forks Chamber of Commerce and the Quileute Nation.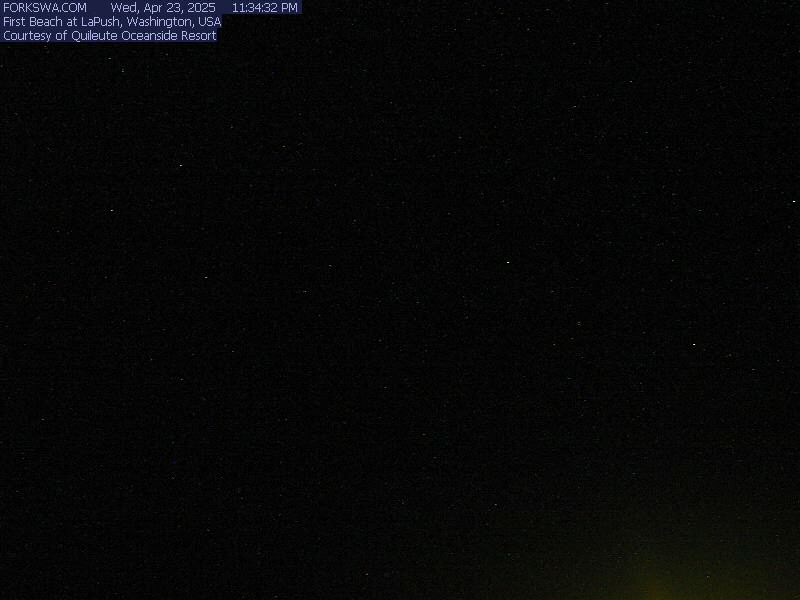 This camera faces west/southwest and usually displays the best quality
images in the afternoon on sunny days (due to occasional glare from the
sun in the morning hours). First Beach, a surfing and Twilight favorite, is easily accessible and open to all. Located near LaPush (about 15 miles west of Forks).