Directory
Directory of Chamber of Commerce members in good standing.
Quick Search:
0-9 | A | B | C | D | E | F | G | H | I | J | K | L | M | N | O | P | Q | R | S | T | U | V | W | X | Y | Z | all | Clear Search | All Listings
Currently browsing:
Tours - Land Water and Air

starting with

'S'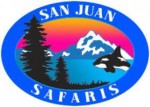 2 Spring Street Landing #6
P. O. Box 365
Friday Harbor, WA 98250
Phone: 360-378-1323
Email: fun@sanjuansafaris.com
Website: http://www.sanjuansafaris.com
Facebook: https://www.facebook.com/SanJuanSafaris
See Orca Whales in the Wild! We offer whale watch and wildlife tours aboard the new, fast and comfortable 55 foot boat, Sea Lion. 3 hour tours depart daily from Friday Harbor. 40 or fewer guests per tour with trained naturalists to share their knowledge and enthusiasm for the ecosystem of the Salish Sea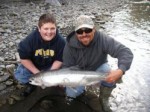 P.O. Box 782
Forks, WA 98331
Phone: 360-461-1757
Email: mattenges@hotmail.com
Website: http://www.senseiguideservice.com
Guided drift boat trips on the Sol Duc, Bogachiel & Hoh Rivers for salmon, steelhead and trout. Full day or half day trips for individuals, pairs or groups with guides that make sure your day is enjoyable & successful. Hot lunch provided on full day trips. All gear is supplied – all you need to [Read more...]

P.O. Box 3844
Sequim, WA 98382
Phone: 360-681-3035
Email: info@lavenderfestival.com
Website: http://www.lavenderfestival.com
Solely produced and managed by the member-growers of the Sequim Lavender Growers Association™, the Lavender Festival will expand its production to include activities and regional attractions for the modern family and multi-aged visitors.