Directory
Directory of Chamber of Commerce members in good standing.
Quick Search:
0-9 | A | B | C | D | E | F | G | H | I | J | K | L | M | N | O | P | Q | R | S | T | U | V | W | X | Y | Z | all | Clear Search | All Listings
Currently browsing:
Tours - Land Water and Air

starting with

'T'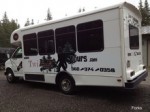 P.O. Box 569
Forks, WA 98331
Phone: 360-374-0358
Email: twifoottours@aol.com
Website: http://www.twifoottours.com
Vampires, Werewolves & Bigfoot… Oh my!  TwiFoot Tours are designed to put a smile on your face, and keep it there.  Immerse yourself in the magical and mysterious settings of Stephenie Meyer's "Twilight Saga" as well as the lush temperate rainforest where Bigfoot has allegedly been known to make an appearance.  If you're drawn to [Read more...]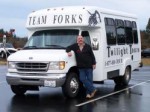 Tours leave from Twilight Central at 130 S. Spartan Avenue
P.O. Box 995
Forks, WA 98331
Phone: 360-374-5634
Website: http://www.teamforks.com
Ride with Team Forks Twilight Adventures as we go where only your fantasies have taken you before. Immerse yourself in the mysterious setting of the Twilight saga. From Forks to La Push, Vampires to Werewolves, spend time at all the places most will know only in their wildest dreams. The Only Tour on Planet Earth [Read more...]

1933 Mora Rd
PO Box 71
La Push, WA 98350
Phone: 360-374-2660
Email: jricheson@centurytel.net
Website: http://www.forks-web.com/jim/salt.htm
Ocean fishing charters for salmon, halibut and bottomfish out of LaPush. Also, whale watching and scenic tours.