Directory
Directory of Chamber of Commerce members in good standing.
Quick Search:
0-9 | A | B | C | D | E | F | G | H | I | J | K | L | M | N | O | P | Q | R | S | T | U | V | W | X | Y | Z | all | Clear Search | All Listings
Currently browsing:
National Park and Forest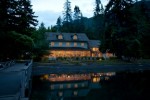 416 Lake Crescent Road
Port Angeles, WA 98363
Phone: 360-928-3211
Website: http://www.olympicnationalparks.com
Facebook: http://www.facebook.com/olympicnationalpark
Step Back in Time & Unwind Historic Lake Crescent Lodge on the Olympic Peninsula in northwest Washington was built in 1916 and is an ideal basecamp for enjoying the park while experiencing the charm of a turn-of-the-century resort. The comfortable, spacious guest rooms are nestled among the giant fir and hemlock trees on the shores [Read more…]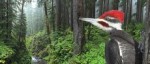 Port Angeles, WA 98362
Phone: 970-556-6103
Email: info@kaiyotetours.com
Website: http://www.kaiyotetours.com/
Facebook:
Private, custom tours for all levels: Hiking, Birding, Nature Walks, Overnight Backpacking, Snowshoeing and Nordic Skiing. Fun, knowledgeable and experienced local guides for your Olympic National Park adventure, open year round.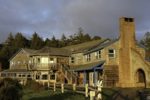 157151 Highway 101
Forks, WA 98331
Phone: 360-962-2271
Email: Kalalochinfo@dncinc.com
Website: http://www.TheKalalochLodge.com
Facebook: http://facebook.com/kalalochlodge
Stay at Kalaloch Lodge in Olympic National Park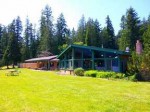 2183 East Beach Road
Port Angeles, WA 98363
Phone: 360-928-3325
Website: http://www.olympicnationalparks.com
Facebook: http://www.facebook.com/olympicnationalpark
Open through 9/30/14 for the 2014 season When Life Was Simple! Originally built as the Log Cabin Hotel, it was erected in 1895 overlooking beautiful Lake Crescent by Mr. Saunders, a Collector of Customs from Port Townsend. It was a handsomely constructed two-story building of peeled cedar logs. The hotel was a "far-famed" vacation spot [Read more…]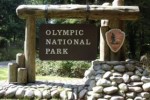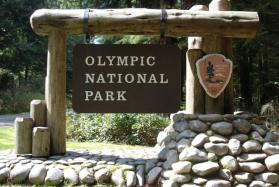 3002 Mount Angeles Road
Port Angeles, WA 98362
Phone: (360) 565-3005
Email: barb_maynes@nps.gov
Website: http://www.nps.gov/olym/
Facebook:
One of the 5th largest National Parks in the United States with three very different eco-systems. The park includes wilderness ocean beaches, temperate rainforests and the Olympic Mountains. Within the park there are lakes, rivers, waterfalls, 600 miles of hiking trails, etc. The park contains 923 acres, which is 95% designated wilderness. Visitor Center located [Read more…]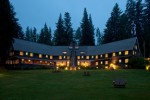 345 South Shore Road
Quinault, WA 98575
Phone: 360-288-2900
Website: http://www.olympicnationalparks.com
Facebook: http://www.facebook.com/olympicnationalpark
Where the Rest Comes Easy There are some places so blissfully disconnected from the modern world that they seem to stand suspended in time. Lake Quinault Lodge is one such place – a grand and rustic lodge built in 1926 that welcomes guests with warmth, hospitality and a sincere feeling of home-away-from-home comfort. Here you [Read more…]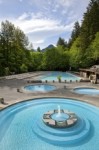 12076 Sol Duc Hot Springs Road
Port Angeles, WA 98363
Phone: 360-327-3583
Website: http://www.olympicnationalparks.com
Facebook: http://www.facebook.com/olympicnationalpark
Surrounded by majestic mountains and towering evergreens, with easy access to the hot mineral pools, massage therapists, café, restaurant, and Olympic National Park trails, Sol Duc Hot Springs Resort is the ideal vacation destination. Season dates: March 28 – October 19, 2014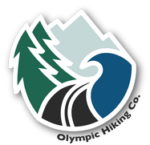 Port Angeles, WA 98362
Phone: 360-457-2259
Email: discover@hikeolympic.com
Website: https://www.hikeolympic.com/
Facebook: https://www.facebook.com/hikeolympic/
Olympic Hiking Co. is a commercially authorized tour operator in Olympic National Park. Olympic Hiking Co.'s team of naturalist hiking guides leads daily group hiking and sightseeing tours out of Port Angeles, WA and offers customizable private tours throughout the Olympic Peninsula. The company also provides daily trailhead shuttle services on the Olympic Coast May [Read more…]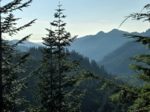 437 Tillicum Lane
Forks, WA 98331
Phone: (360) 374-6522
Email: mailroom_R6_olympic@fs.fed.us
Website: http://www.fs.fed.us/r6/olympic/
Facebook:
Manages all U.S. Forest Service/Dept. of Agriculture (Olympic National Forest) lands including ONF campgrounds and recreational areas on the Olympic Peninsula