Directory
Directory of Chamber of Commerce members in good standing.
Quick Search:
0-9 | A | B | C | D | E | F | G | H | I | J | K | L | M | N | O | P | Q | R | S | T | U | V | W | X | Y | Z | all | Clear Search | All Listings
Currently browsing:
Outdoor Adventures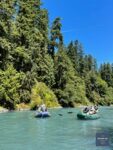 Forks, WA 98331
Phone: 360-640-8109
Email:
OPraftcompany@gmail.com
Website:
http://opraftco.com/
Facebook: https://www.facebook.com/opraftcompany/
WORLD CLASS RAFTING TRIPS ON THE OLYMPIC PENINSULA Come experience the world famous Olympic Peninsula. Enjoy a relaxing float down one of our several scenic rivers. Your knowledgeable tour guide will teach you about the river and all about the local flora and fauna, including the life cycle of the salmon, the river and history [Read more…]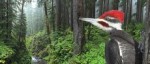 Port Angeles, WA 98362
Phone: 970-556-6103
Email:
info@kaiyotetours.com
Website:
http://www.kaiyotetours.com/
Facebook:
Private, custom tours for all levels: Hiking, Birding, Nature Walks, Overnight Backpacking, Snowshoeing and Nordic Skiing. Fun, knowledgeable and experienced local guides for your Olympic National Park adventure, open year round.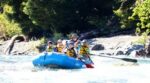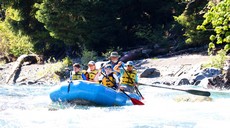 4883 Upper Hoh Road
Forks, WA 98331
Phone: 360-683-9867
Email:
Website:
https://www.hohriverrafters.com/
Facebook: https://www.facebook.com/Hoh-River-Rafters-LLC-412142252950601
White water rafting trips down the beautiful Hoh River with Wilderness Gossip Columnist for the Peninsula Daily News, Fishing Guide and Hoh River Rafters LLC owner Pat Neal. Raft the upper Hoh River during the summer months, floating through a temperate rainforest observing wildlife, massive trees and the amazing forces of nature at work on [Read more…]

2358 Highway 101 W.
Port Angeles, WA 98363
Phone: (360) 417-3015
Email:
tammi@atkayaking.com
Website:
http://www.atkayaking.com
Facebook:
With our personalized service, you may pick from a variety of sea kayaking, lake kayaking, river rafting/kayaking, and mountain biking excursions that only the Olympic Peninsula and our coast and strait can offer!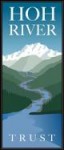 P.O. Box 3068
Port Angeles, WA 98362
Phone: 360-908-0311
Email:
mhagen@hohrivertrust.org
Website:
http://www.hohrivertrust.org
Facebook: https://www.facebook.com/The-Hoh-River-Trust-74841050447/
The Hoh River Trust was formed to own and manage river lands along the Hoh River on Washington's Olympic Peninsula with an objective to conserve, restore, and enhance these lands for the benefit of fish, wildlife, and people. Michael Hagen, Executive Director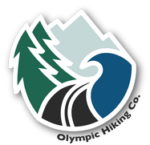 Port Angeles, WA 98362
Phone: 360-457-2259
Email:
discover@hikeolympic.com
Website:
https://www.hikeolympic.com/
Facebook: https://www.facebook.com/hikeolympic/
Olympic Hiking Co. is a commercially authorized tour operator in Olympic National Park. Olympic Hiking Co.'s team of naturalist hiking guides leads daily group hiking and sightseeing tours out of Port Angeles, WA and offers customizable private tours throughout the Olympic Peninsula. The company also provides daily trailhead shuttle services on the Olympic Coast May [Read more…]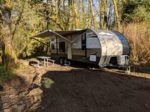 194600 Hwy 101
Forks, WA 98331
Phone: 360-640-2648
Email:
rainforestoutdoorsandadventures@gmail.com
Website:
https://www.rainforestoutdoorsandadventures.com/
Facebook: https://www.facebook.com/rainforestoutdoors/
Rainforest Outdoors & Adventures is your local connection to camping. Rent travel trailers to set up at the location of your choice or at their new campground along the Sol Duc River! Enjoy 28 acres of woods, trails and campsites with a great swimming hole within walking distance. RV and tent sites, playground for the kids [Read more…]