Directory
Directory of Chamber of Commerce members in good standing.
Quick Search:
0-9 | A | B | C | D | E | F | G | H | I | J | K | L | M | N | O | P | Q | R | S | T | U | V | W | X | Y | Z | all | Clear Search | All Listings
Currently browsing:
Outdoor Adventures

4883 Upper Hoh Rd
Forks, WA 98331
Phone: 360-374-9288
Website: http://www.rainforestpaddlers.com
Facebook:
We offer three ways to enjoy and explore the wilderness of the Olympic Peninsula. Raft, Kayak, or Bicycle with us through the paradise in our backyard. Don´t miss this adventure of a lifetime. Rainforest Paddlers offers Kayak trips on the Hoh, Sol Duc and Quillayute Rivers. Kayak and bike rentals, along with sales.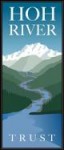 P.O. Box 3068
Port Angeles, WA 98362
Phone: 360-908-0311
Email: mhagen@hohrivertrust.org
Website: http://www.hohrivertrust.org
Facebook: https://www.facebook.com/The-Hoh-River-Trust-74841050447/
The Hoh River Trust was formed to own and manage river lands along the Hoh River on Washington's Olympic Peninsula with an objective to conserve, restore, and enhance these lands for the benefit of fish, wildlife, and people. Michael Hagen, Executive Director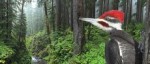 Port Angeles, WA 98362
Phone: 970-556-6103
Email: info@kaiyotetours.com
Website: http://www.kaiyotetours.com/
Facebook:
Private, custom tours for all levels: Hiking, Birding, Nature Walks, Overnight Backpacking, Snowshoeing and Nordic Skiing. Fun, knowledgeable and experienced local guides for your Olympic National Park adventure, open year round.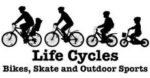 781 S. Forks Avenue
Suite A
Forks, WA 98331
Email: lifecyclesforkswa@outlook.com
Facebook: https://www.facebook.com/lifecyclesforkswa/
Life Cycles has bikes, skateboards and disc golf equipment as well as parts available. We have apparel geared toward riding and accessories including helmets, gloves, pads, bags and sunglasses. We also have bike repair and maintenance services and will soon have bike rentals. We will continue to expand our inventory and services as we go [Read more…]

2358 Highway 101 W.
Port Angeles, WA 98363
Phone: (360) 417-3015
Email: tammi@atkayaking.com
Website: http://www.atkayaking.com
Facebook:
With our personalized service, you may pick from a variety of sea kayaking, lake kayaking, river rafting/kayaking, and mountain biking excursions that only the Olympic Peninsula and our coast and strait can offer!

PO Box 184
Forks, WA 98331
Phone: 360-374-2052
Email: randy@allwaysfishing.com
Website: http://www.allwaysfishing.com
Facebook:
Fishing guide, charter boat & sight seeing. Fishing guide on the Olympic Peninsula rivers for steelhead & salmon. Ocean charters for halibut, salmon, lingcod, bottom fish & tuna. Vampire Voyages: tour the rivers or ocean.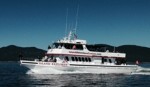 951 Marine Drive
Port Angeles, WA 98363
Phone: 360-293-2428
Email: whales@islandadventurecruises.com
Website: http://PAWhales.com
Facebook: http://www.facebook.com/islandadventureswhalewatching
"Port Angeles Whale Watch Company is proud to be offering a departure location from Port Angeles.  We pride ourselves as being one of the most experienced and dedicated whale-watching companies in Washington. Because of our very high success rate, Port Angeles Whale Watch Company was one of the first and only companies to guarantee whale [Read more…]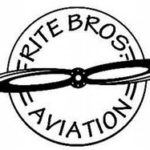 1402 Fairchild Airport Road
Port Angeles, WA 98363
Phone: 360-452-6226
Email: info@ritebros.com
Website: http://ritebros.com/
Facebook:
Your local flying service. • Charters • Scenic Flights • Aircraft Rentals • Flight Instruction • Aircraft Maintenance • 100LL, Jet A Fuel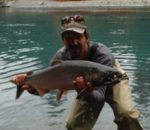 1410 Whitcomb Diimmel Road
Forks, WA 98331
Phone: 360-775-6162
Email: floatforfun@hotmail.com
Website: http://www.silverlinedguides.com/
Facebook:
Your vacation starts here at Silver Lined Guides. We live local and love to fish, hike, and bike out of Forks, Washington. If you want a salmon or steelhead trip of a lifetime, a rain forest or coastal hiking adventure, or to explore the new Discovery Trail by bike, give us a call or visit [Read more…]