Directory
Directory of Chamber of Commerce members in good standing.
Quick Search:
0-9 | A | B | C | D | E | F | G | H | I | J | K | L | M | N | O | P | Q | R | S | T | U | V | W | X | Y | Z | all | Clear Search | All Listings
Currently browsing:
Recreation - Adventure

starting with

'A'

PO Box 184
Forks, WA 98331
Phone: 360-374-2052
Email: randy@allwaysfishing.com
Website: http://www.allwaysfishing.com
Facebook:
Fishing guide, charter boat & sight seeing. Fishing guide on the Olympic Peninsula rivers for steelhead & salmon. Ocean charters for halibut, salmon, lingcod, bottom fish & tuna. Vampire Voyages: tour the rivers or ocean.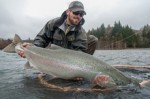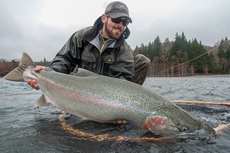 Forks, WA 98331
Phone: 360-485-3334
Email: info@AnglersObsession.com
Website: http://www.AnglersObsession.com
Facebook:
We are determined to provide you with the best guided fly fishing trip possible on one of our great rivers: the Bogachiel, Calawah, Hoh, Queets, and Sol Duc. We go out of our way to make every aspect of your fly fishing adventure unforgettable. We concentrate on increasing your knowledge and skills and getting you [Read more…]

2358 Highway 101 W.
Port Angeles, WA 98363
Phone: (360) 417-3015
Email: tammi@atkayaking.com
Website: http://www.atkayaking.com
Facebook:
With our personalized service, you may pick from a variety of sea kayaking, lake kayaking, river rafting/kayaking, and mountain biking excursions that only the Olympic Peninsula and our coast and strait can offer!