Directory
Directory of Chamber of Commerce members in good standing.
Quick Search:
0-9 | A | B | C | D | E | F | G | H | I | J | K | L | M | N | O | P | Q | R | S | T | U | V | W | X | Y | Z | all | Clear Search | All Listings
Currently browsing:
Recreation - Adventure

starting with

'H'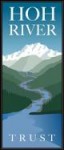 P.O. Box 3068
Port Angeles, WA 98362
Phone: 360-908-0311
Email:
mhagen@hohrivertrust.org
Website:
http://www.hohrivertrust.org
Facebook: https://www.facebook.com/The-Hoh-River-Trust-74841050447/
The Hoh River Trust was formed to own and manage river lands along the Hoh River on Washington's Olympic Peninsula with an objective to conserve, restore, and enhance these lands for the benefit of fish, wildlife, and people. Michael Hagen, Executive Director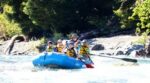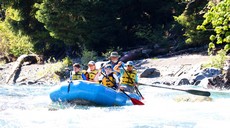 4883 Upper Hoh Road
Forks, WA 98331
Phone: 360-683-9867
Email:
Website:
https://www.hohriverrafters.com/
Facebook: https://www.facebook.com/Hoh-River-Rafters-LLC-412142252950601
White water rafting trips down the beautiful Hoh River with Wilderness Gossip Columnist for the Peninsula Daily News, Fishing Guide and Hoh River Rafters LLC owner Pat Neal. Raft the upper Hoh River during the summer months, floating through a temperate rainforest observing wildlife, massive trees and the amazing forces of nature at work on [Read more…]
2358 Hwy 101 W.
Port Angeles, WA 98363
Phone: 360-452-4262
Email:
sara@harbingerwinery.com
Website:
http://www.harbingerwinery.com
Facebook:
Produce and sell premium wines from Washington State fruit/vineyards. Open daily with tasting room. Wines only available for purchase at winery.