Directory
Directory of Chamber of Commerce members in good standing.
Quick Search:
0-9 | A | B | C | D | E | F | G | H | I | J | K | L | M | N | O | P | Q | R | S | T | U | V | W | X | Y | Z | all | Clear Search | All Listings
Currently browsing:
Recreation - Adventure

starting with

'O'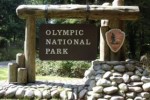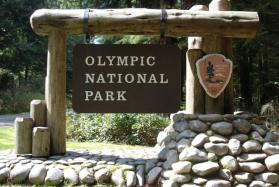 3002 Mount Angeles Road
Port Angeles, WA 98362
Phone: (360) 565-3005
Email: barb_maynes@nps.gov
Website: http://www.nps.gov/olym/
Facebook:
One of the 5th largest National Parks in the United States with three very different eco-systems. The park includes wilderness ocean beaches, temperate rainforests and the Olympic Mountains. Within the park there are lakes, rivers, waterfalls, 600 miles of hiking trails, etc. The park contains 923 acres, which is 95% designated wilderness. Visitor Center located [Read more…]

Port Townsend, WA 98368
Phone: 360-385-0503
Email: info@olympicpeninsulawineries.org
Website: http://www.olympicpeninsulawineries.org/
Facebook: https://www.facebook.com/olympicpeninsulawineries/?fref=ts
The Olympic Peninsula Wineries are a group of hands-on owners/winemakers committed to handcrafting excellent, award-winning Washington wines. Each winery offers visitors friendly hospitality and a unique, memorable experience. Owners/winemakers are often available to personally pour for the visitors in their tasting rooms and to answer questions. Many of our members utilize grapes from eastern Washington's [Read more…]

1423 Ward Road
Sequim, WA 98382
Phone: 360-683-4295
Email: olympicgamefarm@hotmail.com
Website: http://www.olygamefarm.com
Facebook:
Wildlife viewing and education about a variety of animals.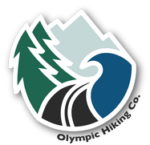 127 East 1st Street #3W
Port Angeles, WA 98362
Phone: 360-457-2259
Email: discover@hikeolympic.com
Website: https://www.hikeolympic.com/
Facebook: https://www.facebook.com/hikeolympic/
Olympic Hiking Co. is a commercially authorized tour operator in Olympic National Park. Olympic Hiking Co.'s team of naturalist hiking guides leads daily group hiking and sightseeing tours out of Port Angeles, WA and offers customizable private tours throughout the Olympic Peninsula. The company also provides daily trailhead shuttle services on the Olympic Coast May [Read more…]