Directory
Directory of Chamber of Commerce members in good standing.
Quick Search:
0-9 | A | B | C | D | E | F | G | H | I | J | K | L | M | N | O | P | Q | R | S | T | U | V | W | X | Y | Z | all | Clear Search | All Listings
Currently browsing:
Recreation - Adventure

starting with

'S'


P.O. Box 3844
Sequim, WA 98382
Phone: 360-681-3035
Email:
info@lavenderfestival.com
Website:
http://www.lavenderfestival.com
Facebook:
Solely produced and managed by the member-growers of the Sequim Lavender Growers Association™, the Lavender Festival will expand its production to include activities and regional attractions for the modern family and multi-aged visitors.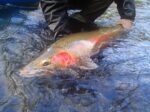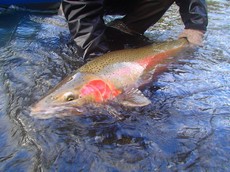 Forks, WA 98331
Phone: 360-780-0121 or 907-947-0514
Email:
springersportfishing@gmail.com
Website:
http://www.springersportfishing.com/
Facebook: https://www.facebook.com/springers.sportfishing/
Welcome to Springer's Sport Fishing. We specialize in guided sport fishing adventures for trophy steelhead and salmon. We are located in the heart of steelhead country on the world-famous Olympic Peninsula in the town of Forks, Washington. Come experience the thrill and beauty of a drift boat trip through one of our many coastal rivers [Read more…]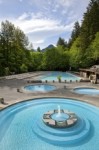 12076 Sol Duc Hot Springs Road
Port Angeles, WA 98363
Phone: 360-327-3583
Website:
http://www.olympicnationalparks.com
Facebook: http://www.facebook.com/olympicnationalpark
Surrounded by majestic mountains and towering evergreens, with easy access to the hot mineral pools, massage therapists, café, restaurant, and Olympic National Park trails, Sol Duc Hot Springs Resort is the ideal vacation destination. Season dates: March 28 – October 19, 2014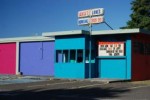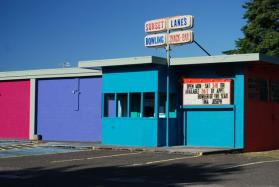 261 East E. Street
Forks, WA 98331
Phone: 360-374-5323
Email:
wademccoy@centurylink.net
Facebook:
Bowling lanes available everyday; 2 pool tables & video games; Snack bar features over 25 items including 1/3 pound Bacon Cheese Burger Deluxe, Chicken Hoagie, a dozen kinds of beer and much more. Hours: Closed Sundays Open for lunch Mon-Fri  11:40-12:40 Hours 3:00pm (ish)-10:00pm (ish).